Our Mission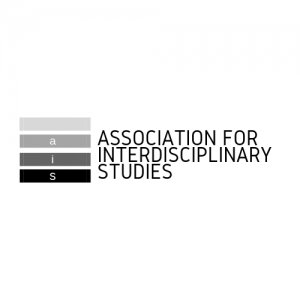 The Association for Interdisciplinary Studies (formerly Association for Integrative Studies) is an interdisciplinary professional organization founded in 1979 to promote the interchange of ideas among scholars and administrators in all of the arts and sciences on intellectual and organizational issues related to furthering integrative studies. Incorporated as a non-profit educational association in the State of Ohio, it has an international membership.
We provide online information about the Association and to further connections among its members and others involved in interdisciplinary scholarship, programs, and teaching. The Association welcomes your comments and suggestions.
AIS CONFERENCE 2019
The 41st Annual Conference of the Association for Interdisciplinary Studies will be hosted by the University of Amsterdam in Amsterdam, The Netherlands, October 24-26, 2019. The theme of the conference is "Interdisciplinarity in Global Contexts." Please visit the Conference Website for further information. 
JOIN or RENEW Your AIS Membership
As a member, you will be kept informed of significant issues concerning integrative studies, and you will share in the central scholarly task of identifying the common elements in diverse conceptions of interdisciplinary study and research.
You will aid the growth and enhance the quality of integrative colleges, schools, programs, and curricula throughout the nation. You will receive assistance in resolving problems of interdisciplinary research, program and curricular design, and in setting the highest scholarly standards of excellence for the conduct of interdisciplinary investigation. You will meet and exchange ideas with colleagues who have similar interests in interdisciplinary / integrative research and teaching. Join or renew today!
OUR NAME
As of January 1, 2013, the name of our Association officially became the Association for Interdisciplinary Studies. This change followed a lengthy consultation process over the last couple of years, including conversations at the last two conferences, a survey of past presidents (all of whom agreed), and finally a vote in favor by 90.1% of members in an online vote. The paperwork has been filed with and approved by the State of Ohio, where the Association is registered. It is felt that the new name more accurately reflects the mission of the Association within contemporary understanding, especially outside of North America.