In the 2020-21 election, there are three candidates for two At-large positions (2-year terms). The other offices are continuing positions. The following criteria guided the Board's Nominating Committee in its selection of candidates: 
attendance and active participation at AIS conferences
contributions to AIS and interdisciplinarity in leadership and intellectually
demonstrated ability to work collaboratively
initiative
willingness to devote time and energy
Members will vote electronically for Board of Directors candidates and will receive their ballots by e-mail.
CONTESTED SEATS
2 AT-LARGE POSITIONS ARE OPEN
(2 years, 10/20-10/22)
AT-LARGE CANDIDATES' BIOGRAPHICAL STATEMENTS:
(candidates are listed alphabetically)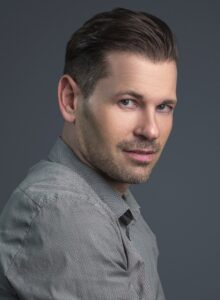 Frédéric Darbellay is Associate Professor in Inter- and Transdisciplinary Studies at the University of Geneva (Switzerland), Head of the Inter- and Transdisciplinarity Unit at the Centre for Children's Rights Studies (CIDE) and the CIDE Deputy Director. His academic career and intellectual background are characterized from the outset by a thematic and interdisciplinary opening. After a Master of Arts in Humanities (Disciplines: Linguistics, Discourse Analysis, History of Art, Film History and Aesthetics) at the University of Lausanne and a Master of Advanced Studies in Linguistics and Discourse Analysis at the University of Geneva, Frédéric completed his doctoral thesis at the University of Lausanne on Inter- and Transdisciplinarity in the field of Discourse Analysis. His research and teaching focuses on the study of inter- and transdisciplinarity as a creative process of knowledge production between and beyond disciplines. He authored multiple publications on the theory and practice of inter- and transdisciplinarity through various scientific fields, across Arts, Humanities, Social, Natural, Life and Technical Sciences. Frédéric's active involvement and pointed knowledge and understanding of Swiss, European and international networks on inter- and transdisciplinarity offer a solid basis for collaboration, support and development of interdisciplinarity for and with AIS. His scientific skills, motivation and collaborative and creative capacities can effectively contribute to the development of AIS activities (conference, publications, networking, etc.) as well as the creation of new perspectives with an international and intercultural influence. His relationships with AIS mainly consist to date of personal relationships with many members of the Association, collective publication work and active involvement in the first AIS Conference organized in Europe. Frédéric is keen to combine interdisciplinary scientific excellence with the complex issues of the twenty-first century, to develop and promote interdisciplinarity in research and teaching, while opening up new prospective avenues for a sustainable development of interdisciplinary studies in the medium and long term. Becoming a member of the AIS Board is certainly a way to achieve these important and ambitious goals.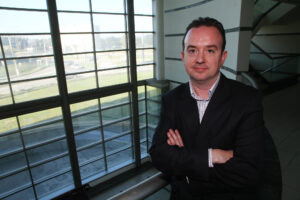 In October of last year, I participated for the first time at an AIS conference in Amsterdam, where I presented around how we have been developing a strategy to introduce interdisciplinarity across the university here at UDD. I greatly enjoyed the conference as well as meeting so many like-minded people working around interdisciplinary in different settings and countries. I believe the AIS has a clear opportunity to grow and extend its reach globally and that can only enhance and magnify its current value proposition. 
I consider that an exposure to multiple cultures and geographies brings with it a wider perspective which has allowed me to more easily develop projects not only in interdisciplinary settings, but also in a collaboratively way, often contributing with innovative ideas and a fresh perspective. I have worked at universities in the UK (Royal College of Art) and Chile, as well a number of different public and private organisations in different countries. 
As well as my work around innovation, I have been responsible for developing multiple interdisciplinary courses, labs and programmes which allows me to contribute to the wider intellectual discussion around how to build these kinds of initiatives. I have direct Board experience as I was invited to sit on the Board of UDD Ventures, as well as an ecotourism company in Chile. 
I would be extremely interested in devoting time and energy to help grow the AIS and I believe that my academic and professional experience could provide a good fit with the organisation.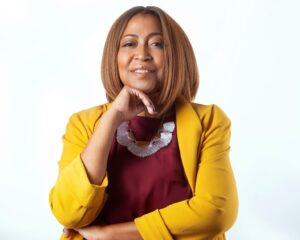 Allison Upshaw is an Assistant Professor of voice at Stillman College, a
Historically Black College and University (HBCU). She completed her doctoral program in interdisciplinary studies (education, performance, and arts-based research methods) from the University of Alabama and holds two degrees in voice performance from Oberlin Conservatory and Louisiana State University. Allison is a qualitative bricoleur, braiding arts-based research methods, critical performative autoethnography, and the storied lives of Black women. She has published in journals such as Pedagogies: An International Journal, Teaching and Teacher Education, Performance Philosophy, Qualitative Research Journal, and The Teaching Artists Journal. She also has a published chapter in the 2017 book, Doing Autoethnography (Upshaw, A. (2017).
Allison has worked as a
coordinator for minority recruitment and retention at Oberlin Conservatory
first-year counselor for first generation college students at Hobart and William Smith Colleges
director of the African American Cultural Center at Louisiana State University
voice instructor at Point University
teaching artist at Classroom OPERAtunities
and has even worked full time as a poetry performer.
Allison has been an active member of the Association for Interdisciplinary Studies since 2015. She has spent the last two years on the Board raising the visibility and voice of interdisciplinary artists and underrepresented cultural minorities. If re-elected, she will continue to promote AIS as a welcoming space for diverse members.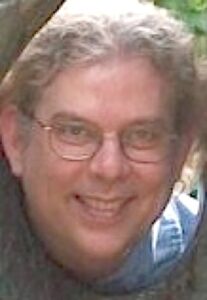 PRESIDENT:
James Welch IV shares the AIS vision of interdisciplinary studies as a vital component of higher education and a powerful approach to understanding the complexity of contemporary problems. Since 2003, he's presented papers at every AIS conference and participated in numerous panels and discussion forums. He has published several articles in Issues in Interdisciplinary Studies advancing the development of interdisciplinary theory. He was faculty member in the Interdisciplinary Studies Program at UT Arlington from 2004 to 2015, and Associate Professor at the University of Science and Arts of Oklahoma 2015-2019, where he taught in their interdisciplinary core curriculum. He has served on the AIS board of directors since 2008, seeing the collaborative ideals of interdisciplinarity practiced in a consensual decision-making process that synthesizes diverse perspectives into directed action. He is editor in chief of Integrative Pathways, the association's quarterly newsletter, Integrative Pathways. James is deeply committed to the promotion of IDS within and beyond academia.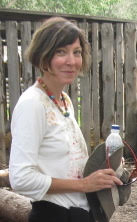 PRESIDENT-ELECT & VICE PRESIDENT, DEVELOPMENT:
Jennifer Dellner: Professor of English and Literature and Program Chair, Liberal Arts and General Studies, at Ocean County College. She was the founding co-director (2012-15) of the college's faculty center. In 2015, she completed the Graduate Certificate in Digital Humanities at the University of Victoria, B.C. This summer she was a fellow at the Digital Pedagaogy Lab Institute on the Design track. Her current research project uses mapping to investigate the relationship between debris and technology in Joyce's Ulysses. She also consults on interdisciplinary programs.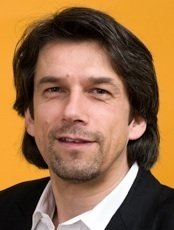 PAST-PRESIDENT:

Machiel Keestra studied philosophy and psychology in Amsterdam and Heidelberg. He was a staff member at the International School of Philosophy in the Netherlands and subsequently the General Studies department of the University of Amsterdam and has a tenured assistant professorship at the Institute for Interdisciplinary Studies (U Amsterdam) since 2005. He co-develops and teaches in the Interdisciplinary bachelor, Brain and Cognitive Sciences master, and Interdisciplinary Honours programs. Since 2017 he is also researcher at the Amsterdam Institute for Logic, Language, and Computation. His research now focuses mainly on topics in the philosophy and history of cognitive (neuro)science, in particular its interdisciplinarity. Keestra last year co-published 'An Introduction to Interdisciplinary Research: Theory and Practice' (Amsterdam University Press, 2016). Keestra enlisted the institute with AIS in 2005 and he became increasingly active, fulfilling several roles for the board of AIS before being AIS President 2014-16. Part of his mission has been to stimulate new ways of engagement with AIS for its members and to further enhance AIS's international presence and broaden the profile of its membership. As a result of this, in 2019, the AIS conference was held for the first time outside North America: in Amsterdam.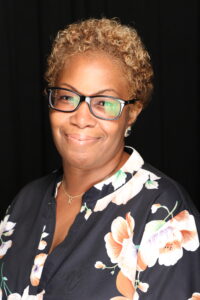 VICE PRESIDENT, RELATIONS:
Khadijah O. Miller is a professor of Interdisciplinary Studies and interim dean of the Robert C. Nusbaum Honors College at Norfolk State University in Virginia. She has edited two textbooks, one of which was an Introduction to Interdisciplinary Studies (Kendall Hunt, 2011), as well as authored two book chapters and more than 10 articles, all of an interdisciplinary nature. Several of her publications speak to the complexities of online learning, the experiences of African American women, and non-traditional students. As an interdisciplinary curricular specialist and Micro-credentialed in AAC&U active online learning, Khadijah often serves as reviewer of interdisciplinary programs. An active member of the NSU campus community, Khadijah creates interdisciplinary, contemporary and practical educational programming to enhance and positively impact classroom instruction. Prior to her current position as interim dean of the Honors College, Khadijah chaired the Department of History and Interdisciplinary Studies for seven years and the former Interdisciplinary Studies Department for six years. During her tenure, Khadijah streamlined the Interdisciplinary Studies curriculum, revamped the programmatic learning goals as well as reviewed, updated and enhanced the learning objectives and assessment tools for the seven core Interdisciplinary Studies courses. Under her chairmanship, the Department has maintained institutional membership with AIS since 2010. She continues to present at the Annual AIS conferences with colleagues from Norfolk State University and has provided a pre-conference workshop with Dr. Marcus Tanner on Interdisciplinary Studies and Online Learning, beginning in 2016. Among her contributions to AIS, she has worked closely with Dr. Tanya Augsburg on the concept of InterDiversity. She is also an Advisory Board member for Alpha Iota Sigma International Honor Society and the NSU faculty advisor for its chapter. Her perspective on interdisciplinarity focuses on the cultural, social, historical and political insights that impact successful integration in relation to the experiences of people of color in the United States and abroad.

FINANCIAL DIRECTOR:
Scott L. Crabill   (PhD, Wayne State University) is an associate professor of communication at Oakland University in Rochester, MI. Dr. Crabill has been attending and presenting at AIS conferences since 2007 and hosted the 2012 AIS conference. Currently he teaches the capstone course for the Bachelor of Integrative Studies program and has relied upon AIS as a critical source for strengthening the quality and depth of the program at Oakland University.  Dr. Crabill has experience developing interdisciplinary research through his work in communication.  Computer-Mediated Communication and Interpersonal Communication are his primary areas of study with a quantitative methodological focus. One area of particular interest for Dr. Crabill is examining white supremacist groups within computer-mediated contexts. He specifically focuses on how members of a white supremacist discussion board monitor and correct each other's language patterns in their on-line discussions.  Beyond his research and teaching Dr. Crabill is keenly interested in the role of civic engagement in higher education and has pioneered interdisciplinary service learning efforts at Oakland University, which has included the development of faculty workshops and many collaborative ventures within the surrounding community.
DIRECTOR OF DIGITAL INITIATIVES & EXECUTIVE DIRECTOR, ALPHA IOTA SIGMA:
Marcus Tanner is the Director of Academic Programs for University Studies at Texas Tech University.  His education and life experiences are interdisciplinary. Before working in higher education, he earned a Bachelor's degree in Church Ministries and spent 13 years in full-time pastoral ministry. He earned a Master's degree in Education and an interdisciplinary Doctor of Philosophy degree in Human Development and Family Studies from Texas Tech University. "I love teaching and working with students of all ages. Learning is not just an academic venture it should be a lifelong goal."
His research interests include the interaction of work and family, work and health concerns, and trauma. Dr. Tanner has published primary research on forced termination of clergy and its effects on clergy and their families. He is the author of Introduction to Integrative Studies and co-editor of Perspectives in Interdisciplinary and Integrative Studies. His research publications can be found in peer-reviewed academic journals as well as trade publications and organizational newsletters. He has experience with web design, social media, and other technical proficiencies.  Most recently he has been instrumental in moving the AIS website from Oakland University to its own domain, @interdisciplinarystudies.org 
CONTINUING AT-LARGE MEMBERS: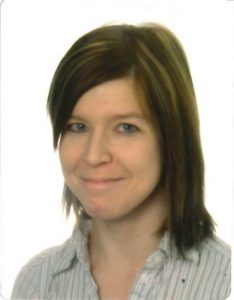 Kirsi Cheas, Ph.D. is a Finnish postdoctoral researcher whose interests and activity revolve around international and global communication. As an interdisciplinary scholar passionate about journalism and foreign correspondence, one of her principal concerns is how to expose publics to a wide range of different and unexpected views on the world. Her new postdoctoral project examines collaborations between North and Central American journalists, human rights activists, and academics investigating and exposing abuses against asylum-seekers in the U.S.-Mexico border region, with the aim of understanding how cross-regional collaboration can pave the way for more open and democratic forms of public communication. Kirsi's theoretical ambitions include extending field and frame analysis and analysis of boundary work to contexts of the Global South. She is interested in the norms and perceptions in the global journalistic fields that emerge in the processes of investigative collaboration across regions and sectors of society. Her first AIS conference in 2017 inspired her to found FINTERDIS – The Finnish Interdisciplinary Society, an initiative she still leads and which aims to support especially early-career researchers and students in their efforts to integrate diverse fields and approaches. As a board member and past president of the Finnish ASLA-Fulbright Alumni Association, an essential part of her career has involved strengthening academic ties between the U.S. and Finland. She is also involved in the Latin American Nodo ESIT ˗ Estudios Sobre Interdisciplinary Transdisciplinary network and the Early-Career Scholars Working Group of the new ITD Alliance.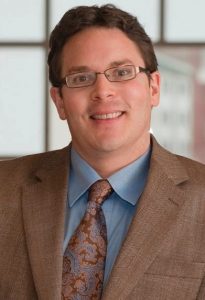 Evan Widders is the Associate Provost for Undergraduate Education at West Virginia University where he has been a consistent advocate for collaborative and interdisciplinary approaches to undergraduate education. Before moving into central administration, he served as director of the university's Department for Interdisciplinary Studies which enrolls approximately 750 undergraduate students and employs six interdisciplinary faculty members. In 2007 he created an online version of the university's Multidisciplinary Studies degree to increase access to higher education for place-bound and non-traditional students. Three years ago, he founded the university's Interdisciplinary Studies major targeting high-achieving undergraduate students.  He has designed and taught eight different online and classroom based interdisciplinary studies courses and has published an article in Issues in Integrative Studies with Ben Brooks on post-graduate assessment.  He has presented at nine straight AIS conferences beginning with the 2009 University of Alabama conference, and is currently a member of the AIS board.  His AIS presentations spotlight interdisciplinary assessment, retention, pedagogy, and curriculum design.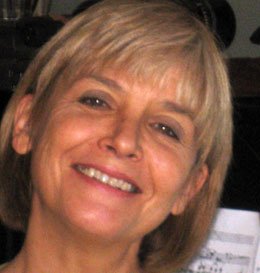 Dr. Heidi Upton, a classical pianist, received graduate degrees from The Juilliard School and Manhattan School of Music. She is Associate Professor in the Institute for Core Studies at St. John's University, teaching primarily Discover New York, a multidisciplinary first-year course taught through the lens of each who teaches it, and courses in the Department of Art and Design. Her research generally focuses on her academic applications of the arts-based teaching methodology known as aesthetic education (AE), developed at Lincoln Center Education, where she was chosen as one of its first full-time teaching artists. Dr. Upton has extended the reach of AE methodology into areas as diverse as homelessness, civic participation and aesthetic literacy. She is particularly interested in how the arts and the kind of imaginative thinking they ignite provide renewed entry into a multitude of other disciplinary contexts. 
Dr. Upton has reported on her research at every AIS conference since 2006. Her presentations have included collaborations with a visual artist, a political scientist, a theater director, and with members of the AIS community. She has helped to create an Arts and Humanities Section within AIS, and has collaborated with other Section members to present innovative interactive panels. Her article Integrating Experience through the Work of William Newell and Maxine Greene appeared in the recent Festschrift edition of Issues in Interdisciplinary Studies honoring William Newell. 
Dr. Upton is president of The Maxine Greene Institute for Aesthetic Education and Social Imagination, which provides opportunities for dialogue, interaction and reflection in diverse communities among participants focused on works of art as possibilities for human development. 
Within AIS, Dr. Upton is a contributing editor for Integrative Pathways, and is a member of the Editorial Board of Issues in Interdisciplinary Studies. She was first elected to the AIS Board of Directors as "Member at Large" in 2015. As an educator, she is sensitive to the isolation that some interdisciplinary thinkers experience in their academic lives and seeks to develop strategies and build structures within AIS that provide the capacity for discussion around this issue.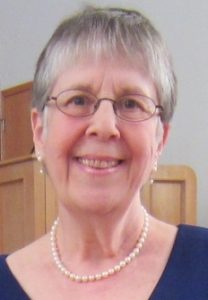 CONFERENCE LIAISON:
Roslyn Abt Schindler is Associate Professor Emerita of Interdisciplinary Studies and German at Wayne State University's (Detroit, MI).  A longtime member and former president of AIS, Roz has a strong record of teaching and scholarship in interdisciplinary studies, German, and adult learning as well as in the interdisciplinary field of Holocaust Studies, with a special focus on the Holocaust memoir. In 2009, she published a memoir about her mother, Goldie Seidner Abt, entitled (Re)vision of a Life: My Mother's Holocaust Story. A conference coordinator of four AIS conferences sponsored by Wayne State University (1993, 1998, 2003, and 2018), Roz serves as an ex-officio member of the AIS Board.  She has been the liaison to AIS conference planning teams for almost 20 years, securing host institutions and assisting conference teams with conference planning.  Among numerous honors she has received throughout her career, she is the 2013 winner of the AIS William H. Newell Award for Exemplary Service.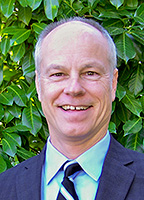 ISSUES IN INTERDISCIPLINARY STUDIES CO-EDITOR:
P. Sven Arvidson is Professor and Director of Interdisciplinary Liberal Studies at Seattle University, with an Associate Appointment in Philosophy, and is the founding director of the Consortium of Interdisciplinary Scholars and Senior Faculty Fellow in the Center for Faculty Development. With Gretchen Schulz, he is currently co-editor of Issues in Interdisciplinary Studies. His interdisciplinary research centers on human nature, ethics, and pedagogy. Recent books include Teaching Nonmajors: Advice for Liberal Arts Professorsand The Sphere of Attention: Context and Margin. Sven received his M.A. and Ph.D. in philosophy from Georgetown University, and M.A. in psychology from Duquesne University, and B.A. in human development from St. Mary's College of Maryland. "When not professing, I'm probably walking around with a saw, hammer, and tape measure, looking for something to build."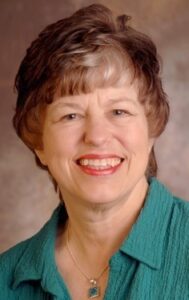 ISSUES IN INTERDISCIPLINARY STUDIES CO-EDITOR:
Gretchen Schulz, Professor of English Emerita at Oxford College of Emory University, has been involved in IDS and in AIS for more than 17 years, publishing in the AIS newsletter, presenting at conferences, and co-chairing the conference in Atlanta in 2006. During the time she served as Organizational Development Director on the Board of Directors she focused on assisting members in integrating the Scholarship of Teaching and Learning into integrative studies by composing a section of the AIS Website devoted to SOTL (and, specifically, SOITL, the Scholarship of Interdisciplinary Teaching and Learning), writing (or recruiting others to write columns on the subject for the newsletter, Integrative Pathways, and organizing panels of people with expertise in SOITL to present at the annual conferences of the Association. She co-edited the 2012 volume of Issues in Interdisciplinary Studies with Bill Newell, co-edited the 2013 and 2014 volumes with Pauline Gagnon, and co-edited the 2015 and 2016 volumes with Simeon Dreyfuss. She and P. Sven Arvidson have co-edited the volumes published since then.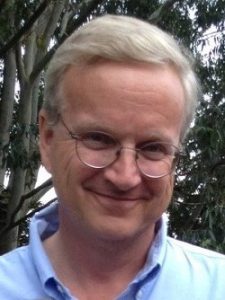 INTERNATIONAL LIAISON:
Brian McCormack's interdisciplinary efforts include the publication of three articles in Issues in Integrative Studies, serving as Program Chair for the 2007 AIS Conference in Tempe, and creating two of the 11 courses that have been chosen as AIS Selected Syllabi Featuring Exploration of Interdisciplinarity in the Peer-Reviewed Syllabi section of the AIS Website. He was also one of the readers for the first edition of Allen Repko's Interdisciplinary Research. His published work in Issues focuses on interdisciplinary theory: "Making Interdisciplinarity Work through Translation and Analogical Thinking," "The Problem with Problem Solving," and "What Color Is the Interdisciplinary?" Recently, he's presented several papers at the AIS Conference on the temporal dimensions of interdiscipinarity. One of those appeared as a book chapter: "The Interdisciplining of Global Thinking." Included in the AIS Website's Peer-Reviewed Syllabi section are his courses: "Foundations of Interdisciplinary Inquiry," and "Globalization," which he also taught twice in Sydney, Australia, as part of a Study Abroad program. Brian is Principal Lecturer at Arizona State University, which has one of the largest and most successful interdisciplinary programs in America. As a member of the Curriculum Committee in ASU's Faculty of Leadership and Interdisciplinary Studies, he was part of the creation of several new academic programs, including a Liberal Studies degree that connects the Humanities and the Social Sciences. He has recently moved to Australia and teaches online. A frequent participant at AIS conferences since 2005, Brian brings a wealth of experience and a unique perspective to AIS.