Integrative Pathways 42-04 Election Report 2020
AIS Board of Directors
Election Report 2020
Over the summer and early fall, AIS conducted its annual Board of Directors election, according to our constitution. The nominating committee is composed of past presidents, and is responsible for soliciting and vetting nominees. The committee sends out a general call for nominations, and also may reach out to potential nominees. The committee this year consisted of Pauline Gagnon, Machiel Keestra, Karen Moranski, Roslyn Schindler, and Rick Szostak. The current president, then James Welch, facilitates the work of the committee–communicating with potential nominees and otherwise coordinating the activities of the committee. Although the president can vote in case of a tie, the nominating committee invariably works through deliberation and consensus. This year, we had three nominees for two open at-large positions. The nominees were from North and South America, and Europe, representing the growing diversity of our membership. 
Ballots were sent out to members in early October, facilitated by Jennifer Dellner, Marcus Tanner and our Administrative Assistant, Shaunda Mankowski.130 members voted. Allison Upshaw was elected for another term as an at-large member, and Frédéric Darbellay was elected to an at-large position as well. Evan Widders is moving into an officer position as Vice President of Development. His term as an at-large position was only half finished, so the Board of Directors appointed Heidi Upton, our sections coordinator, to fill the rest of the term. Jennifer Dellner is moving from Vice President of Development to President of AIS. James Welch will be moving from President to Immediate Past President, and Machiel Keestra will become Past President. 
So, that covers all the changes to the AIS Board of Directors for our upcoming year, which went into effect at the end of our annual conference in November. I would like to personally thank Merel Van Goch, who declined to run for a second term due to other commitments, for all of her contributions to our work and insights to our deliberations. I had the opportunity to meet with Merel's students last year at the Amsterdam conference, and could see what a wonderful teacher she is. Merel will no doubt be promoting interdisciplinarity in her future endeavors. And lastly, I'd like to thank all of our members who participated in the election process, and encourage everyone to become involved in the initiatives and projects fostered by our Board of Directors. 
As introduction, I present statements from Frédéric and Allison below. 
With Thanks,
James Welch IV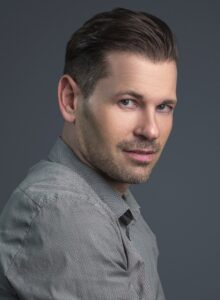 Frédéric Darbellay is Associate Professor in Inter- and Transdisciplinary Studies at the University of Geneva (Switzerland), Head of the Inter- and Transdisciplinarity Unit at the Centre for Children's Rights Studies (CIDE) and the CIDE Deputy Director. His academic career and intellectual background are characterized from the outset by a thematic and interdisciplinary opening. After a Master of Arts in Humanities (Disciplines: Linguistics, Discourse Analysis, History of Art, Film History and Aesthetics) at the University of Lausanne and a Master of Advanced Studies in Linguistics and Discourse Analysis at the University of Geneva, Frédéric completed his doctoral thesis at the University of Lausanne on Inter- and Transdisciplinarity in the field of Discourse Analysis. His research and teaching focuses on the study of inter- and transdisciplinarity as a creative process of knowledge production between and beyond disciplines. He authored multiple publications on the theory and practice of inter- and transdisciplinarity through various scientific fields, across Arts, Humanities, Social, Natural, Life and Technical Sciences. Frédéric's active involvement and pointed knowledge and understanding of Swiss, European and international networks on inter- and transdisciplinarity offer a solid basis for collaboration, support and development of interdisciplinarity for and with AIS. His scientific skills, motivation and collaborative and creative capacities can effectively contribute to the development of AIS activities (conference, publications, networking, etc.) as well as the creation of new perspectives with an international and intercultural influence. Frédéric is keen to combine interdisciplinary scientific excellence with the complex issues of the twenty-first century, to develop and promote interdisciplinarity in research and teaching, while opening up new prospective avenues for a sustainable development of interdisciplinary studies in the medium and long term. Frédéric Darbellay was also elected at the end of this year at the Td-net (Network for Transdisciplinary Research) Scientific Advisory Board of the Swiss Academies of Arts and Sciences.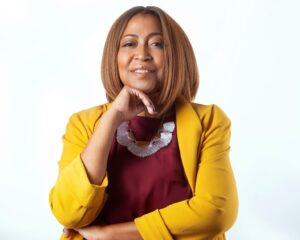 Allison Upshaw is an Assistant Professor of voice at Stillman College, a Historically Black College and University (HBCU). She completed her doctoral program in interdisciplinary studies (education, performance, and arts-based research methods) from the University of Alabama and holds two degrees in voice performance from Oberlin Conservatory and Louisiana State University. Allison is a qualitative bricoleur, braiding arts-based research methods, critical performative autoethnography, and the storied lives of Black women. She has published in journals such as Pedagogies: An International Journal, Teaching and Teacher Education, Performance Philosophy, Qualitative Research Journal, and The Teaching Artists Journal. She also has a published chapter in the 2017 book, Doing Autoethnography (Upshaw, A. (2017). 
Allison has worked as a
coordinator for minority recruitment and retention at Oberlin Conservatory

first-year counselor for first generation college students at Hobart and William Smith Colleges

director of the African American Cultural Center at Louisiana State University

voice instructor at Point University

teaching artist at Classroom OPERAtunities 
and has even worked full time as a poetry performer. 
Allison has been an active member of the Association of Interdisciplinary Studies since 2015. She has spent the last two years on the Board raising the visibility and voice of interdisciplinary artists and underrepresented cultural minorities. If re-elected, she will continue to promote AIS as a welcoming space for diverse members.