William H. Newell (2003)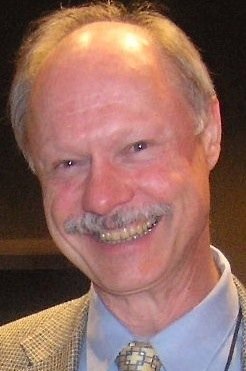 William H. Newell is Emeritus Professor of Interdisciplinary Studies at Miami University. He was a founding faculty member in 1974 of Miami's School of Interdisciplinary Studies (Western College Program), where he taught for 37 years. Most of his teaching was in the senior project workshop and first year seminars in the social sciences. Previously, he taught economics and interdisciplinary social science at Temple University for a year, then served four years as a tutor in the Paracollege at St. Olaf College. He has a PhD in economics from the University of Pennsylvania and an AB in philosophy from Amherst College. He has edited two books, including the foundational  Interdisciplinary: Essays from the Literature (see listing in Recent AIS-connected Publications on Interdisciplinary) , and three special issues of journals, and he has published over 30 articles and chapters on interdisciplinary studies, with seminal contributions to the theory and practice of interdisciplinary recognized in his receipt of the Kenneth E. Boulding Award. Newell has served as a consultant or external evaluator on interdisciplinary higher education over 100 times. The founding president of the Association for Interdisciplinary Studies (formerly Association for Integrative Studies) in 1979, he has served since 1983 first as its secretary-treasurer and then as executive director.
Issues in Integrative Studies 2008 published his article, "The Intertwined History of Interdisciplinary Undergraduate Teaching and the Association for Integrative Studies: An Insider's View." AIS members can access the article by clicking here.